Instructors and Staff
Hannah Northern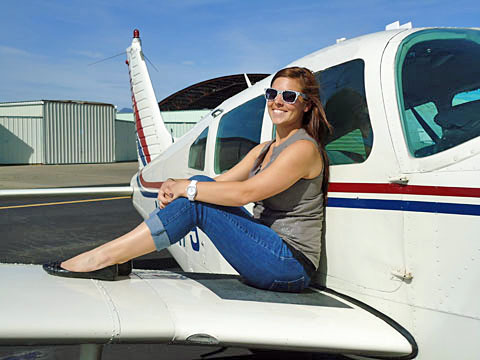 Hannah Northern has been flying at North Coast Air for over five years, first as a student pilot and now as a certified flight instructor.
After earning her private pilot certificate, she transferred to Embry-Riddle Aeronautical University in Daytona Beach, Florida. At ERAU she earned her degree in Aeronautical Science with a minor in Business Administration while completing her Commercial ASEL & AMEL, Instrument Rating, CFI and CFII. She also competed on the Eagles Flight Team and twice on the Women's Air Race Classic team.
After graduating in 2010, she returned to North Coast Air to begin instructing. Since returning to North Coast, she has also earned her Multi-Engine Instructor Certificate and her King Air 350 type rating, with which she flies as a charter pilot for a local corporation. Hannah says of flying, "I love flight instructing and every day I am reminded of the joys of flying by seeing it through the eyes of my students. Best "office" in the world!"