Instructors and Staff
Garrett Brodnanasky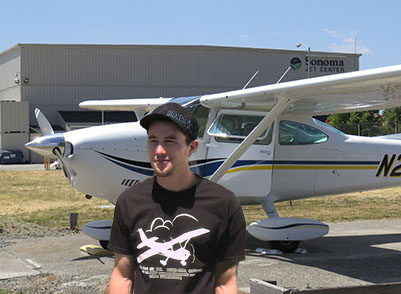 Garrett Brodnansky first obtained his private pilot's license in 2007, and has been a certified flight instructor since 2010.
In that short time Garrett has flown over 1,500 hours, with about 400 hours of dual instruction given. Garrett has been deeply involved in the aviation industry working as:
An instructor and commercial pilot flying tours and commuter flights
A Sheet Metal Technician at an aircraft repair shop, Line Service,
Customer service and office dispatch at several FBOs and flight schools.
Garrett aspires to fly in the corporate world and eventually manage a flight department as chief pilot, as well as to continue instructing and acquiring more ratings along the way.